August means escaping the heat in Datil Well
A young man might fancy love in the spring, but after three months of progressively hotter summer his thoughts will focus on getting the heck out of Dodge. Well known, the southwestern tradition is dry and arid, but a little skyward disturbance called the monsoon changes all that by adding droplets of moisture that mix with a maelstrom of dust and wind For the Arizona motorcyclist, this means any kind of enjoyable riding is started predawn. A winter reprieve, Phoenix's 'Valley of the Sun' is aptly named; taking everything that angry, intergalactic heat lamp can dish out. Relief is found to the north and east; high in Flagstaff's lush woodlands or the crisscrossing Mogollon Rim. Bikers in the know bypass this and continue through Show low and Springerville until reaching Highway 191 near the border. Twenty-six miles south awaits Alpine, sitting 8046-feet above sea-level in a cool, green mist.
I can't recall when I first attended the Guzzi Riders in New Mexico (G.R.I.N) rally, but do remember being invited by fellow members of
the US Guzzi club. Located in Datil Well where the 60 intersects with New Mexico's Highway 12, the rally was started by Guzzi enthusiasts Dan and Cynthia Standlee sometime in the mid-to-late 80s, and is now hosted by Guzzi state representative Matt Forslund. I have some memory of riding my relatively new 1985 Guzzi Le Mans 1000 to the event with my brother Nick, and later making the trip on every version of my road-hacked CX100 (right-->) Over the years I've trekked to Datil with friends, family, solo and last year with my girlfriend Merry. This year, JJ and I took the loop together, now perfected and honed (by yours truly) to maximize the best roads, locations, food and photo opportunities.
Perched at an elevation of 7500 feet, Datil Well was established as a watering stop for cattle ranchers driving between Springerville and various points east. With bear and elk outnumbering the combined population of Datil, Pie Town and nearby Quemado, hunting is a mainstay in the area, with a growing number of climbers and hikers arriving to scale the cliffs in the Datil Mountain range. Remote and serene, the high plains of central New Mexico offers a panoramic, unspoiled view of history and nature. To the east and roughly halfway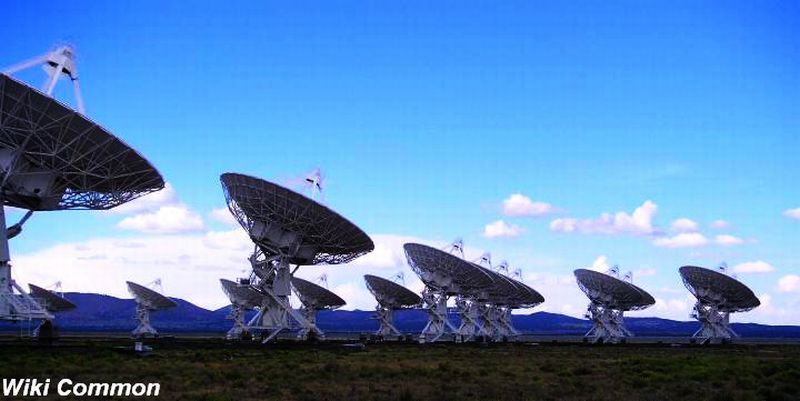 to Magdalena is the VLA (very large array) of the National Radio Astronomy Observatory. Started in 1976 at a cost of 80-million dollars, the huge dishes take advantage of the area's open topography and elevation. The site was used in the Jodie Foster film 'Contact' and approached at night, the monstrous circular antennas are downright creepy.
Cooled by a large storm the night before, JJ and I escaped the valley simultaneously and met in Globe for a late breakfast. I had planned to ride my Le Mans but the new tires I was expecting didn't arrive, so I prepared my 1996 Moto Guzzi 1100 Sport. Deep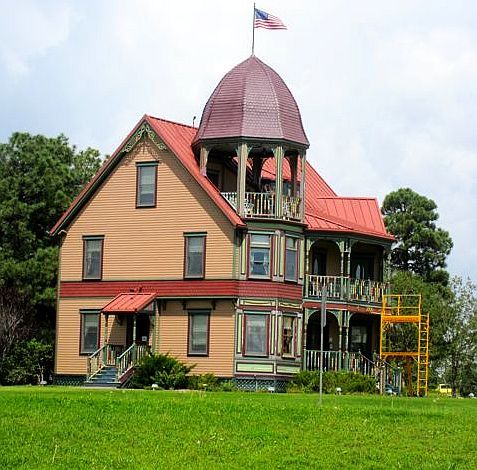 down, I relished the chance to ride the Sport through the sharp curves and bends at Salt River Canyon again; pleased with its composure and thrilled by the lack of traffic. The timing for the rally couldn't be more perfect, for with school back in session the roads are free of weekender's towing boats or clogging the lanes with slow moving RV's.
Passing through Show Low and gaining altitude farther east, I expected the sky to grow dark and threatening on the road to Springerville and I wasn't mistaken. Just edging the storm, one last cup of coffee was enjoyed before the last leg to Alpine was completed. Nightfall brings a blaze of stars on clear nights here, so bright and numerous they peek through the thinner cloud cover. Cool and rainy, we enjoyed the evening with friends, food and drink before crawling into bed. Laughing quietly, it was the first time in months I'd covered myself with a blanket.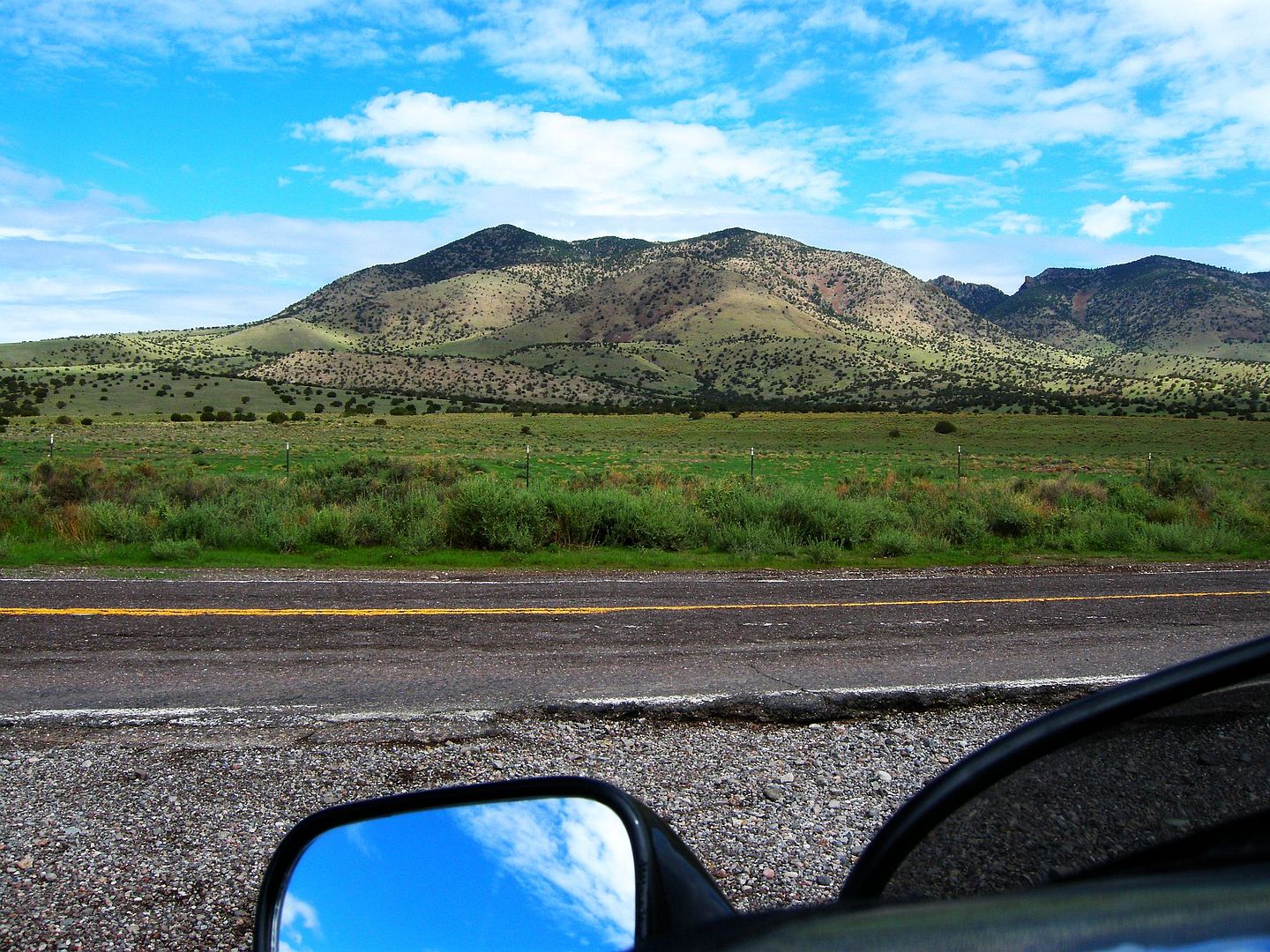 More clouds greeted us early on Saturday as we geared and gassed the bikes in Alpine. Riding east, the landscape was painted in a refreshing shade of grey/green that my sun-bleached eyes appreciated. Turing north on old 12 we rode over the winter ravaged pavement, dodging pools of standing rain water. Slightly reminiscent of Italy's west coast with pastel painted barns surrounded by Cypress and Bur Oaks, Highway 12 offers exudes the quaint, quiet life people in this region enjoy. Ella's Cafe in Reserve is a favorite stop for breakfast (I highly recommend the veggie omelet) then it was back on and into Datil Well inside two-hours time. Approaching the rally site, John and I pulled off just east of the Datil
Mountain range for some photos and to enjoy the overwhelming, remote beauty of the area. Greened nicely by the recent rains, we noticed little damage caused by June's rampant Wallow fire.
The rally itself follows the established pattern. Catching up with old friends, making new ones, looking at bikes and eating; lots of eating. Matt opens the event early, starting this year on the 18th (a Thursday) and running through the weekend. Most camp in tents, but JJ and I made arrangements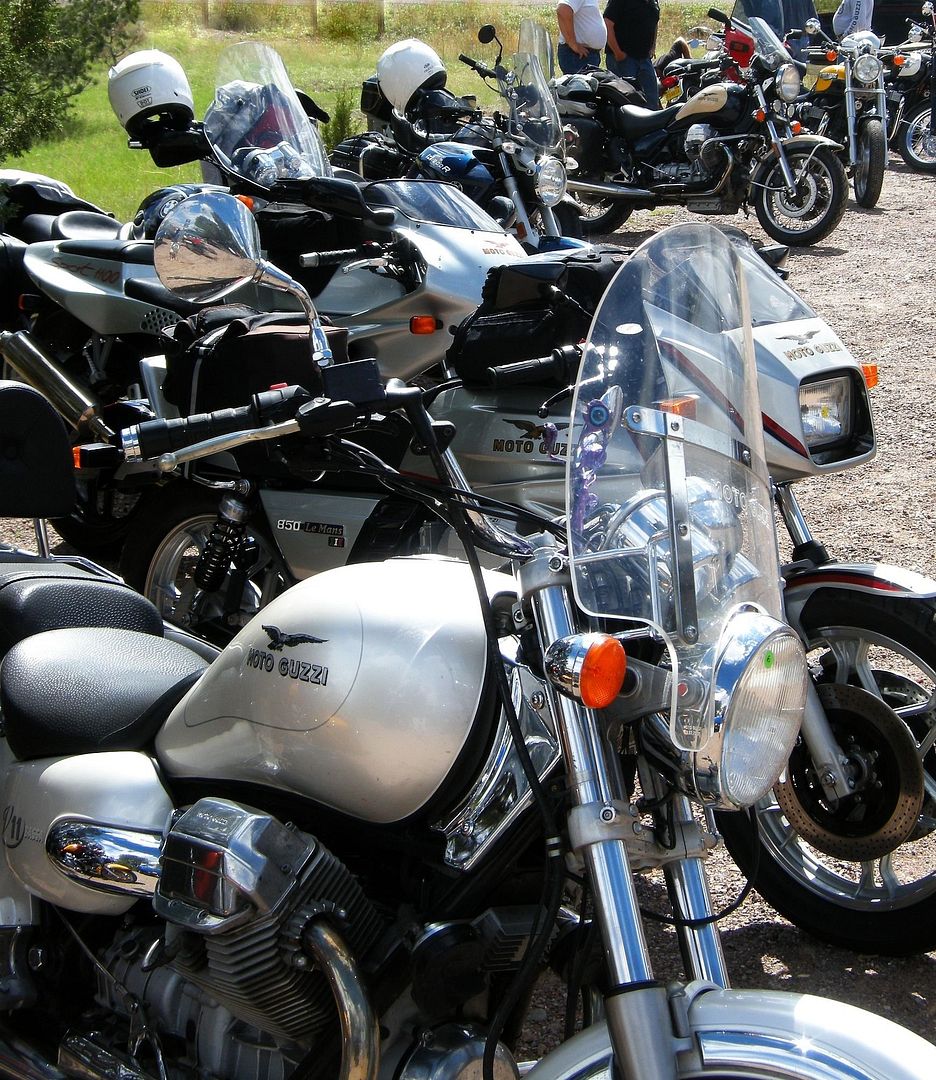 with Matt, who saved us a room from the lot he booked at the motel near the rally entrance. Under new management the rooms are small but clean, comfortable and very reasonable. There's also a general store, gasoline, and a cafe/lounge on site.
I'd estimate roughly 75 or so in attendance and 40-50 bikes. Saturday's bike show provided JJ and me with ample photo opps (while taking advantage of Datil's excellent diffused light) followed by a generous awards ceremony, prizes for everyone, and a savory dinner of smoked brisket with salad, beans and homemade cake. Like many, I've grown to rely and appreciate the full size service trailer Matt tows behind his truck. Equipped to meet most any need from tires to engine/electrical work, Matt keeps it stocked and with just a little pre-planning, he's able to address most any issue. He's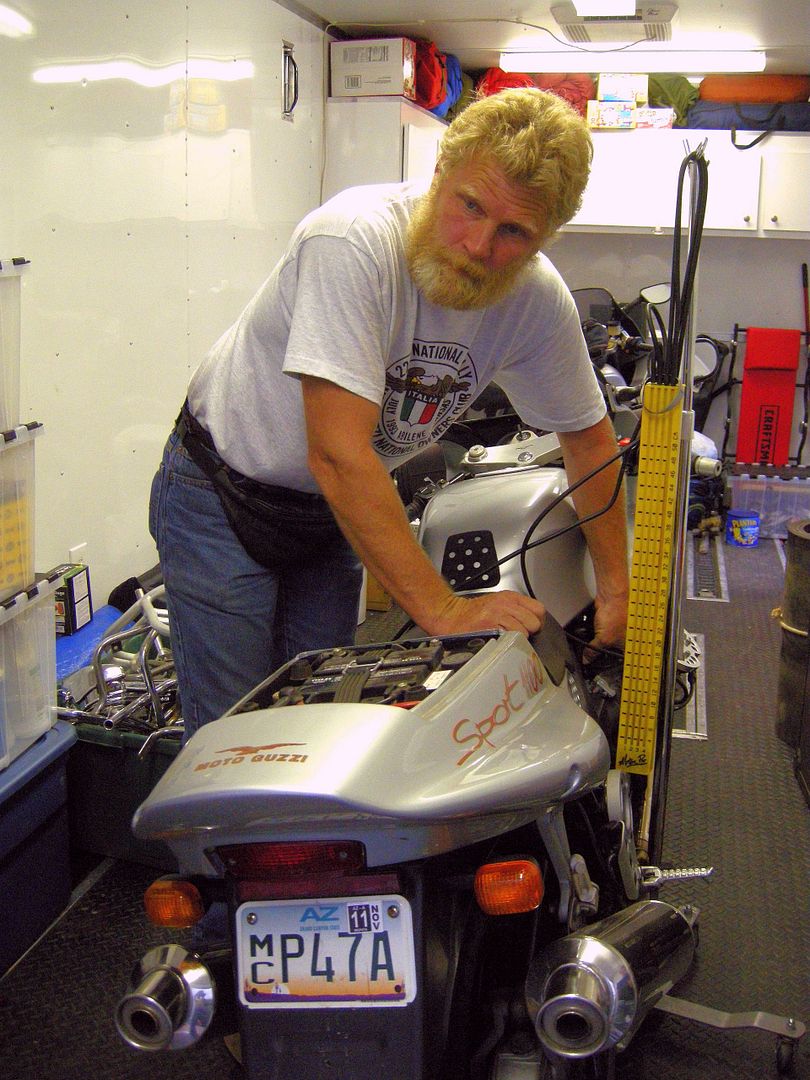 pictured here (right-->) taking a peek at the ignition box on my Sport after smoothing out its rough idle. Friendly and competent, having someone like Matt at your destination is a huge bonus!
Frankly, I despise travel stories. In my opinion, few things are more boring than reading about someone else's trip. That said, no matter how many times I type and retyped this editorial, it comes off sounding like a travel log. Still, understand that my intention here isn't to boast of our journey, but instead to celebrate the very best motorcycling -vintage or otherwise- has to offer. No doubt many of you have a favorite route or destination that's become an annual event, but if you don't and find yourself in the sunny southwest in the middle of August, you're more than welcome to share mine. Speaking of travel, the ride home after such a wonderful experience is always a bit of a buzzkill. Fortunately the weather held up until we dropped into the basin. Hot as it is, it's still better than being cold!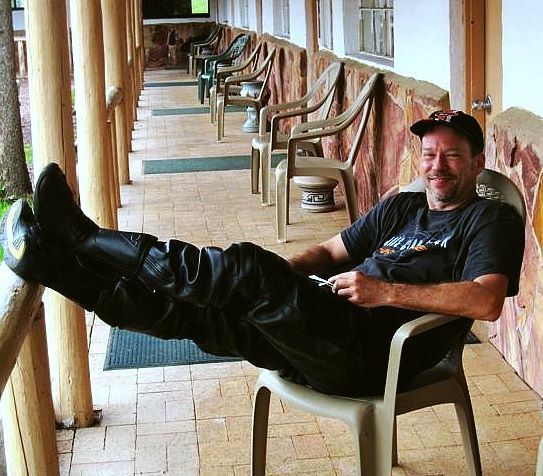 Thirty-plus years into my two-wheel career, the Datil Well ride has become part of who and how I am; a yearly ritual that has intersected nearly every station of my adult life. The highest highs, the lowest lows. Each time, Datil served to refresh mind, body and soul and not coincidentally, did so while perched upon the saddle of a motorcycle. Trying my best to not sound overly sentimental, when my days are closing and I reminisce about my time as a motorcyclist, it is Datil Well I will remember. Nolan Woodbury (Photos by JJ Cerilli and Nolan Woodbury)